LEARNING JAPANESE for THE FIRST TIME
LEARNING JAPANESE for THE FIRST TIME
Period : Every Tuesday and Thursday (26 lessons in total)
September 10 (Tue.) ~ December 10 (Tue.), 2019
Time : 10:00 ~ 12:00 a.m.
Place : Chuo-cho Shakaikyouiku-kan(B1F, Sakura Plaza)
2-4-18, Chuo-cho, Meguro-ku
Instructors :Members of NPO Meguro UNESCO Association in charge of Japanese
Language Class (Instructors have been trained for teaching Japanese
language to foreigners.)
Capacity : 30 people (first-come first-served basis)
Requirements: Residents, or those who are studying or working in Meguro-ku,
Age 16 or over, who learn Japanese for the first time.
Fee : 3,300yen (for the textbooks)
Application : Please send a fax or e-mail to NPO Meguro UNESCO Association
with the following information:
a) Please write "Learning Japanese for the First Time" on top.
b) Full name and Nationality (Please write in block letters.)
c) Your postal address and telephone number
Childcare during Class:
If you would like to take advantage of babysitting services
(for preschoolers aged 2 or older), please include the name, age and
  sex of the child in the application.
*If you do not attend the first day of class(September 10th) and fail to notify
us in advance, your application for the program will be cancelled.
To be sent to: NPO Meguro UNESCO Association
Address: 2-24-3, Gohongi, Meguro-ku, Tokyo 153-0053
FAX 03-5725-6160 e-mail: meguro@unesco.or.jp
Deadline : August 24, 2019 (first-come first-served basis)
Inquiries :  Ms. R.Fujisaki TEL & FAX 03-5430-5952
Ms. Y. Yoshitake TEL & FAX 03-3717-7418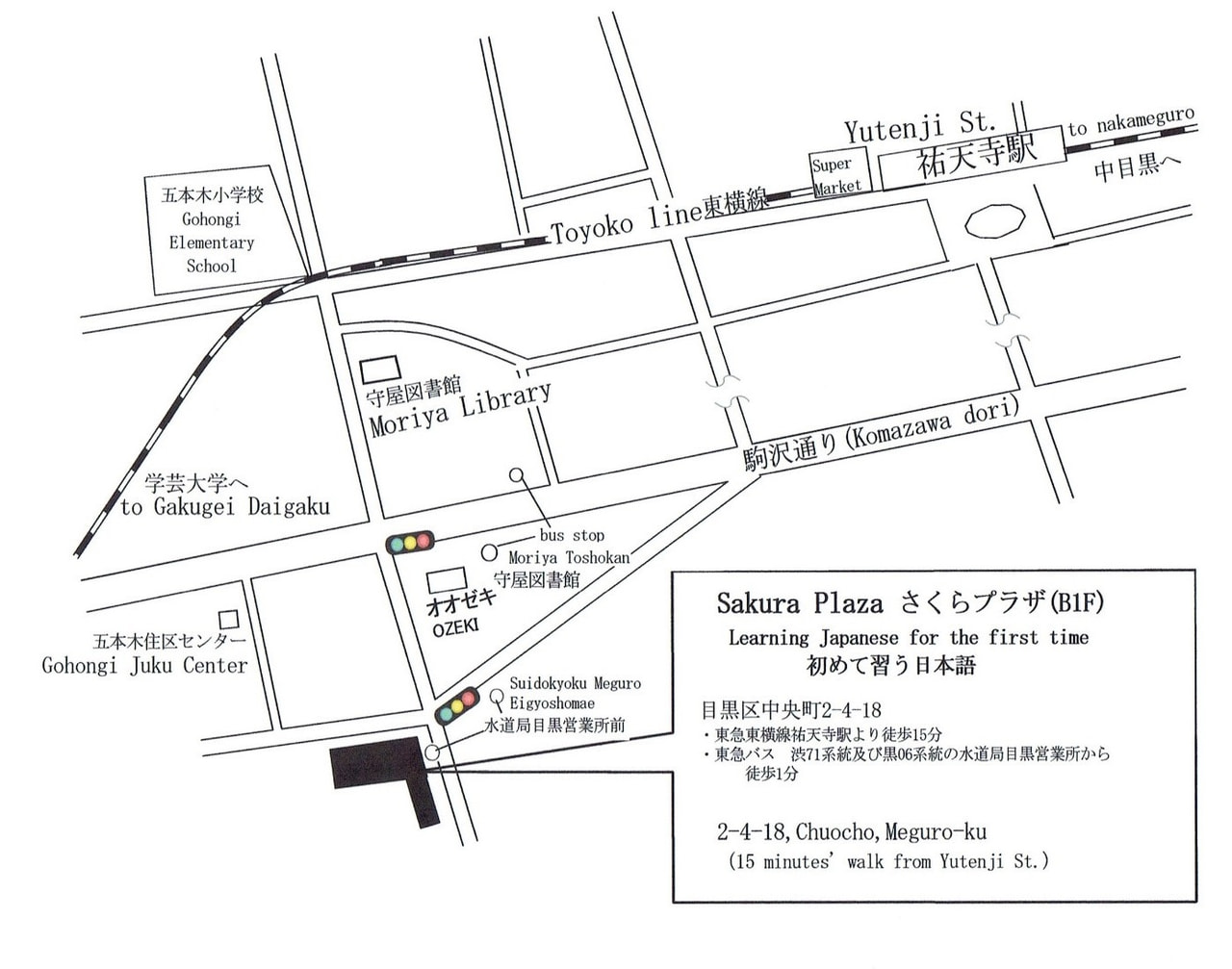 ---